We make your prototyping easier ...
Our tools for your prototyping
SojaLab develops and manufactures electronic tools intended for medium and small companies as well as electrical hobbyists, for their own development and prototyping.
We can help you with your prototyping
SojaLab offers sesrvices for you …
SojaLab offers to development teams from small and medium-sized companies rapid custom assembly of small series PCBs. Just send us the production documents, the PCB with the non generic components and we will install them for you immediately. We usually have standard ranges of passive components in stock.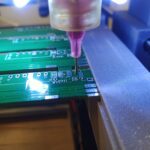 Tell us what tool or development module you are missing for your development and we will try to develop it…
We have a lot of experience in designing various electronic devices for science, industry and even space. Therefore we would like to offer them to you now.
We can print your 3D models. Our hardware is Original Prusa i3 MK3S+ for FDM technology and Phrozen Sonic Mighty 8K for SLA technology.
We are a small company founded by two enthusiasts who come from a science and development background. During our many years of experience in the development of electronic devices, we very often encountered various limits such as time, self-testing possibilities and also money. That is why we gradually developed our own, affordable tools, which we would also like to offer you and make the difficult development journey easier for you.
Hardware specialist and technology manager, author or co-autor more than 25 scientific articles. He also performs low level hardware design including software control, mechanical design and low level technology development for precision manufacturing, vacuum components, coating and bonding, etc.
Martin has 10 years of scientific experience at the Institute of Experimental and Applied Physics of the Czech Technical University in Prague, where he worked on a number of scientific projects and the development of ionizing radiation detectors. For the next 9 years, he used and further expanded this experience at Avdacam, which he co-founded and where he worked as the head of the development department.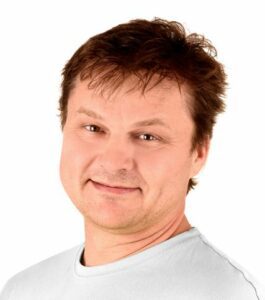 M.Sc. Pavel Soukup, Ph.D.
Hardware & Software specialist
His specialization is microelectronics and control. He is author of about 15 scientific articles. He is responsible for designs of electronics and hardware solutions (microprocessor systems, FPGA based systems, data transfer).
Please leave us a message with your enquiry and we will get back to you as soon as possible.
SojaLab s.r.o.
Turnovská 478/4
180 00 Praha 8
Czech Republic